Delmar Divine: a data-driven approach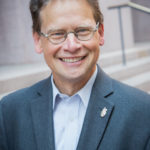 By JORGE RIOPEDRE
July 28, 2020
One of the reasons that it is so difficult to mitigate a phenomenon like the "Delmar Divide" is the number of overlapping factors involved:  housing, nutrition, medical care, mental health, education, employment, and environmental issues.  The list goes on.
This is why, out of the myriad approaches that could be taken to make an impact north of Delmar Blvd., the decision was made to focus on the nonprofit sector.  Rather than create yet another program, our focus will be on strengthening and empowering structures that are already in place and that have a track record of effectiveness.
Delmar Divine's strategy is building on a format that has shown itself to be effective across the United States: the human services center.  Data shows that nonprofits which reside in these centers experience substantial benefits, including significant cost savings and an improved ability to achieve goals as a result of co-location.
According to the 2015 State of the Shared Space Sector Survey, each tenant in a typical shared space saves $25,000 per year. In addition, 75% saw costs stabilize, allowing for more accurate budgeting.  More than half of organizations in shared space also report stronger revenues. 74% reported being able to offer higher quality of services to their community. Many organizations have seen a significant increase in overall capacity. And more than 60% of shared space tenants saw increases in program scope and size.
Delmar Divine brings all of these benefits to our tenant agencies, and more.  While a typical nonprofit center is a 35,000 square foot facility housing 12 agencies and serving 250 clients weekly, our project will be over 100,000 square feet with up to 25 agencies serving thousands of clients.
The nonprofits in our community will have access to a three-person team to assist them with research, create professional development programming for their staff, and act as coaches and consultants to agency leadership. Moreover, thanks to a partnership with Washington University, they will have access to capacity-building and evaluation tools from the world-renowned Brown School.
None of this will directly erase the systemic racism that, ultimately, is the source of all the ills affecting north St. Louis. But there is real value in treating the symptoms of an illness as you work to cure the disease.  For its part, Delmar Divine pledges to always denounce racism, bigotry, and injustice while weaving the core values of diversity, equity, and inclusion into the fabric of all aspects of our operations.