Inaugural "Tenant Town Hall"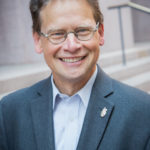 By JORGE RIOPEDRE
May 29, 2020
Earlier this week Delmar DivINE had its inaugural "Tenant Town Hall". Despite coming off a holiday weekend and the myriad issues that everyone in the non-profit sector is dealing with, 13 of the organizations that make up the "DD" community attended to hear from our founder, Maxine Clark, DD board member Eddie Lawlor, and Barry Rosenberg, professor of practice at the Brown School, who will lead the Center for Human Services Leadership at Delmar DivINe. 
About 15 percent of our space remains open. If your nonprofit organization is interested in learning more about our community, please contact us at info@delmardivine.com.