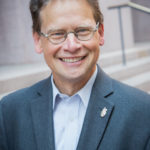 By JORGE RIOPEDRE
May 29, 2020
A new Gallup poll conducted from April 14-28 found that the number of Americans donating money to charity has dropped to an all-time low of 73 percent. The percentage who say they have volunteered time to a charity is also down to 58 percent. Previous Gallup polls have found 80 percent of Americans typically donate, and more than 60 percent volunteer.
Generosity of time and treasure has always been at the heart of what it means to be an American. That's even truer in St. Louis, which Charity Navigator ranked as the third most charitable city in the United States.
Massively disruptive events like 9/11, the Great Recession, and the current pandemic can make it harder to think of the needs of others.  But during such times is when we need each other the most. Please do what you can to volunteer or donate to charities that are working in very difficult conditions to serve our fellow human beings.  In the face of tragedy, let's bring out the best in us.